Welcome
St Michael's is a community of
people on a journey. We have not
got to where we are going yet, but we
travel together with real hope. Do
not think that we have all the
answers, as we don't.
We just know that we have found
something that has touched our lives - and it is changing
us. This 'something' is, of course, the life and teaching
of Jesus Christ. His teaching and wisdom has the
potential to change us and our world. Sadly, Christians
have often ignored his most powerful teachings on love,
justice and forgiveness. We are eager not to do the
same.
We invite anyone to join us on our journey, and to find with us what it means
to be in touch with the God of all things.
Our home is the magnificent church building of St Michael's which is at the
heart of Macclesfield; in the Marketplace and next door to the Town Hall.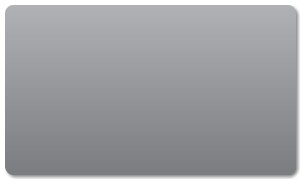 Our Purpose
To journey inward and upward to the
God we know in Jesus, AND
To journey outward to other people
and to all creation.
Full write up
Audio talk

Room Hire
If you are looking for a room to hire for a meeting; a concert or other function, please
select the "Room Hire" button on the left or click here, which will transfer you to our
room hire page.
Team Rector Vacancy
The Macclesfield Team Ministry has a vacancy for a Team Rector. We are looking for
someone who will develop and work alongside us during the next stages of our
Christian journeys. We hope that it will also provide an opportunity for the person
chosen to grow and develop with us.
A Parish Profile has been prepared and may be viewed here.
Cre8 Macclesfield is Honoured
Congratulations to Cre8 Macclesfield, having just won the Queen's Award for
Voluntary Service, honouring their valuable work with the Moss Estate Community.
The award is equivalent to an MBE for groups and was set up as part of the Queen's
Golden Jubilee celebrations in 2002 in recognition of the millions of UK volunteers.
Forthcoming Events . . . .
The Treacle Services.
These will take place on the last Sunday of the month.
Parking on Sunday. Please note that on Treacle Market days there is additional
parking available, fairly close to the church, in King Edward St (the street opposite
the library). The cost is £1 per day and the charge goes towards the restoration fund
for the Unitarian Chapel.
Music at Mike's.
The Friday performances will start at the new time of
1:15 pm
in
St Michael's Church and there will be refreshments served after the performance.
Please refer here to the new 2015/2016 Music at Mike's schedule.
Choral Evensong Services
To discover which churches in the UK & Eire are holding Evensong services and
when, please check on this website:
Choralevensong.org
Website last updated: 08-Oct-15
St Michael & All Angels Church
M A C C L E S F I E L D C H E S H I R E U K
St Michael & All Angels Church
M A C C L E S F I E L D C H E S H I R E U K

St Michael & All Angels Church
M A C C L E S F I E L D C H E S H I R E U K